If your looking for the most realistic movie experience we can help.  Challenge us and we will deliver a better experience than found with on-line retailers. From the design and planning stage to the final result we offer it all.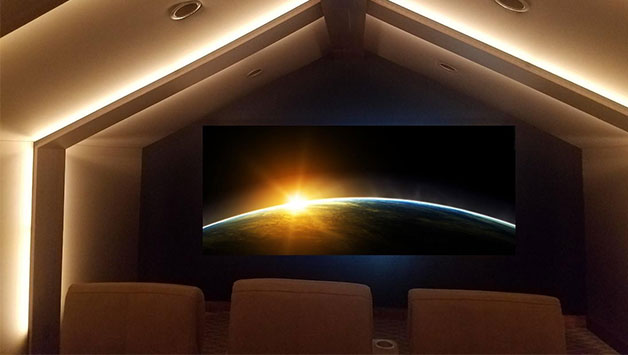 Projectors
We offer the finest brands of projectors from Sony to Epson. From the short throw solution only inches from the screen to the large wide screen Cinema experience. Along with professional installation, setup and calibration we have competitive pricing as well.
Brands offered: EPSON, SONY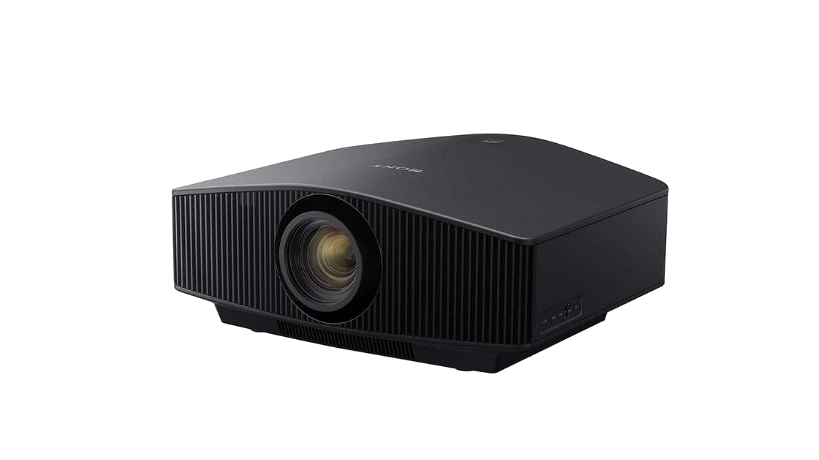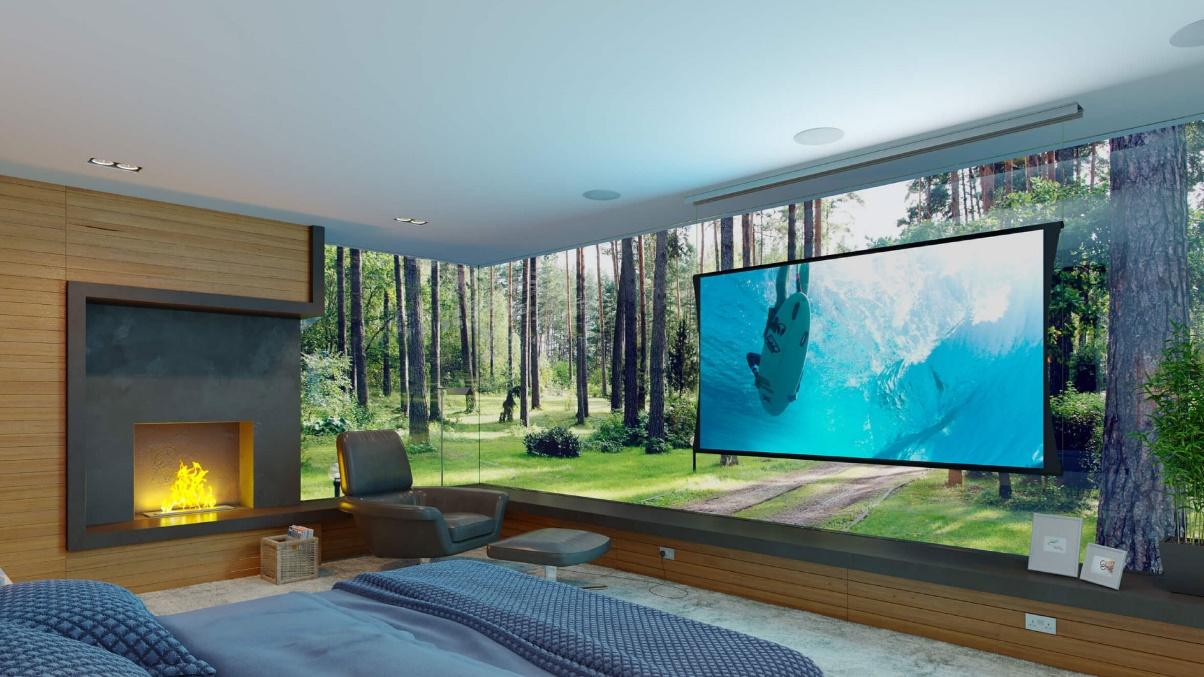 Screens
One of the most neglected items in a theater/cinema design is a poor screen choice or simply the quality of screen material. We offer solutions for almost every environment. From the hidden motorized screen to the ambient light rejecting screen or perhaps a fixed frame screen that looks more like a large flat panel television. With support from brands such as Screen Innovations, and Dalite the choice is easy.
Brands offered: Screen Innovations, DaLite, SnapAV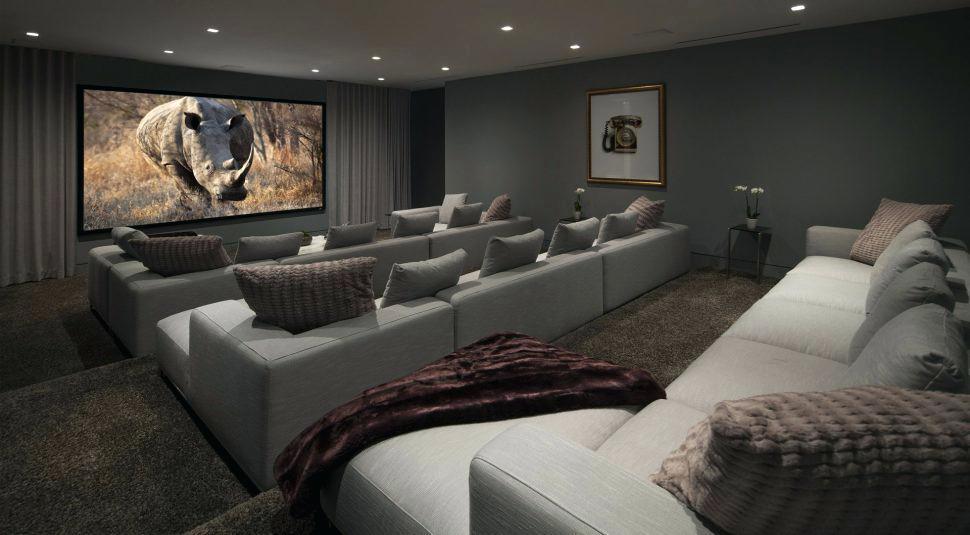 Seating
Who ever said theater seating all looks the same? With Salamander Designs you can have conventional theater seating or a more comfortable modern look. Otherwise with the custom design configurator you can make your own look with multiple styles and colors to choose from. Contact us for more information and we can help with your layout.
Brands offered: Salamander Designs, Cinema Tech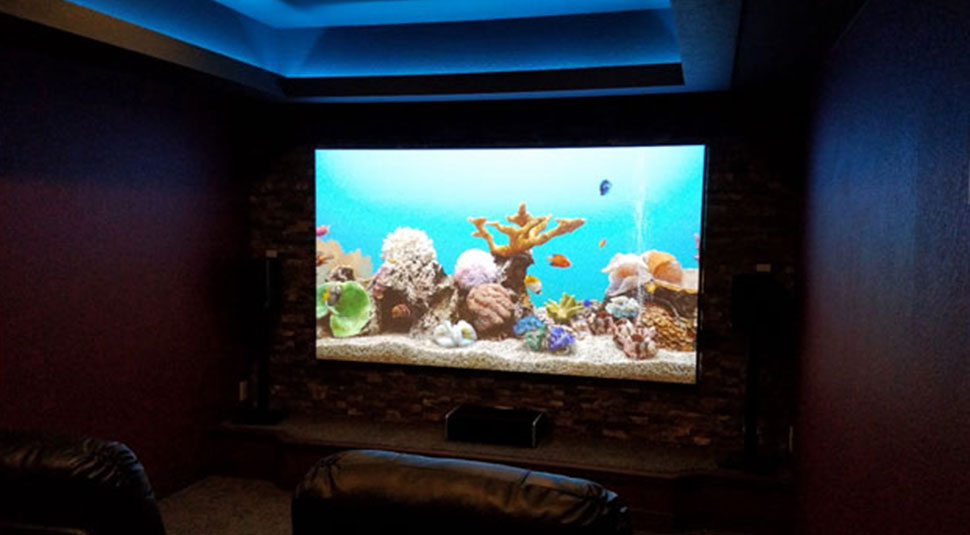 Lighting choice and control
Lights, camera, action. Without the proper lighting or control the viewing experience can lose that picture pop washing out your image making even the best televisions or projectors look terrible. Too much direct lighting from wall sconces, floor and table lamps can compete with your viewing image. Consult with our professionals to guide you with the correct lighting options and control.
Brands offered: Lutron, Vantage, URC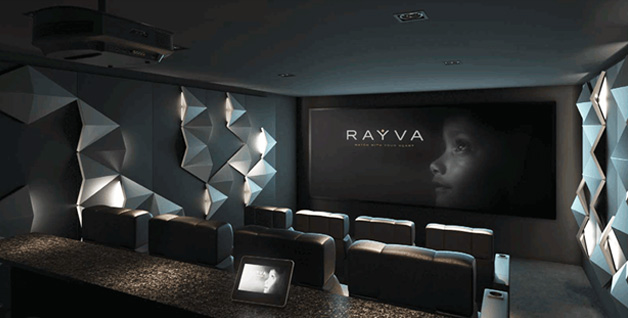 Professional Cinema Design
We are the only CEDIA Certified Designer in the Madison area with more than just multiple years of experience. We have been professionally trained by the individuals who write the standards for the industry.  Meet with our staff to help your builder or architect meet the proper industry standards as this is often not their specialty. This will assure the best overall experience in sight and sound.
Brands offered: Cinema Tech, Rayva, AMS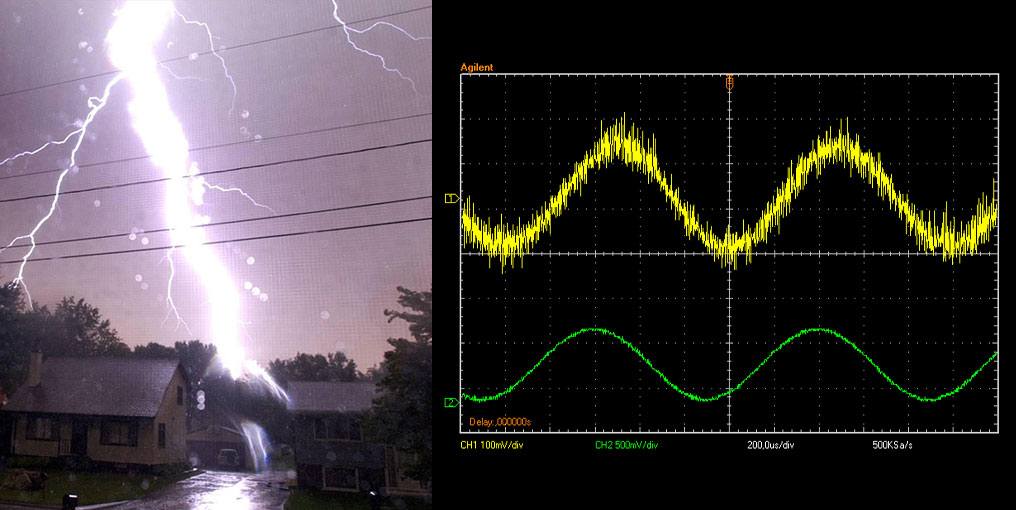 Surge/Conditioning
Without the proper protection from line surge or noise your system can suffer from poor performance or worst yet failure. We offer the finest products from Wattbox to best patented surge products from SurgeX. As well as the best line conditioning systems from Shunyata Research. Either way we can find the right fit for your project.
Brands offered: Surge X, Shunyata Research, Wattbox
Room Acoustics and sound isolation
Sound treatment and sound isolation are two different problems. However, we offer the best solutions to both problems. While sound treatment deals with room reflections based on surfaces the room or space. Sound isolation deals with containing the sound so the person possibly sleeping or reading a book in the next room will not be disturbed. Allow AMS to help with either problem and we can offer the solutions.
Brands offered: Cinema Tech, Vicoustic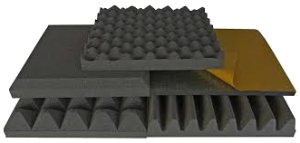 Remote Control
If you can't control your system with ease then the whole experience becomes frustrating for all. We make it easy with one touch operation to switch between streaming services, gaming, or just watching television programs. One button for on and one for off is all most clients want.
Brands: URC Complete Control and Total Control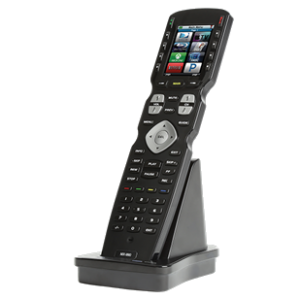 Floor standing tower speakers
A large premium tower speaker in todays world is more of an elegant piece of furniture made with real hardwoods than just a box. With the development of new materials and innovative technology a premium tower speaker can last for decades.
Brands offered: Definitive Technology, Dynaudio, Focal, PSB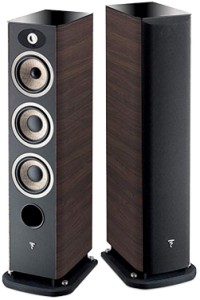 Bookshelf speakers
Compact and elegant the bookshelf speaker can deliver realism in small package. Compliment your favorite bookshelf speaker with a high-performance sub and you can hit all those octaves. AMS offers the best brands including the same speakers used in recording studios across the globe.
Brands offered Definitive Technology, Dynaudio, Focal, PSB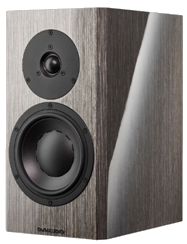 Dolby Atmos/DTS X/ Aura 3D
A relatively new technology developed to immerse the audience into a true 3-dimensional sound experience. This technology can take multiple objects from the screen and place the sound between speakers for greater realism. Imagine the sound of rain overhead in movie scene or a real plane flyover that grabs your attention.
Supported by most major manufacturers and streaming content providers.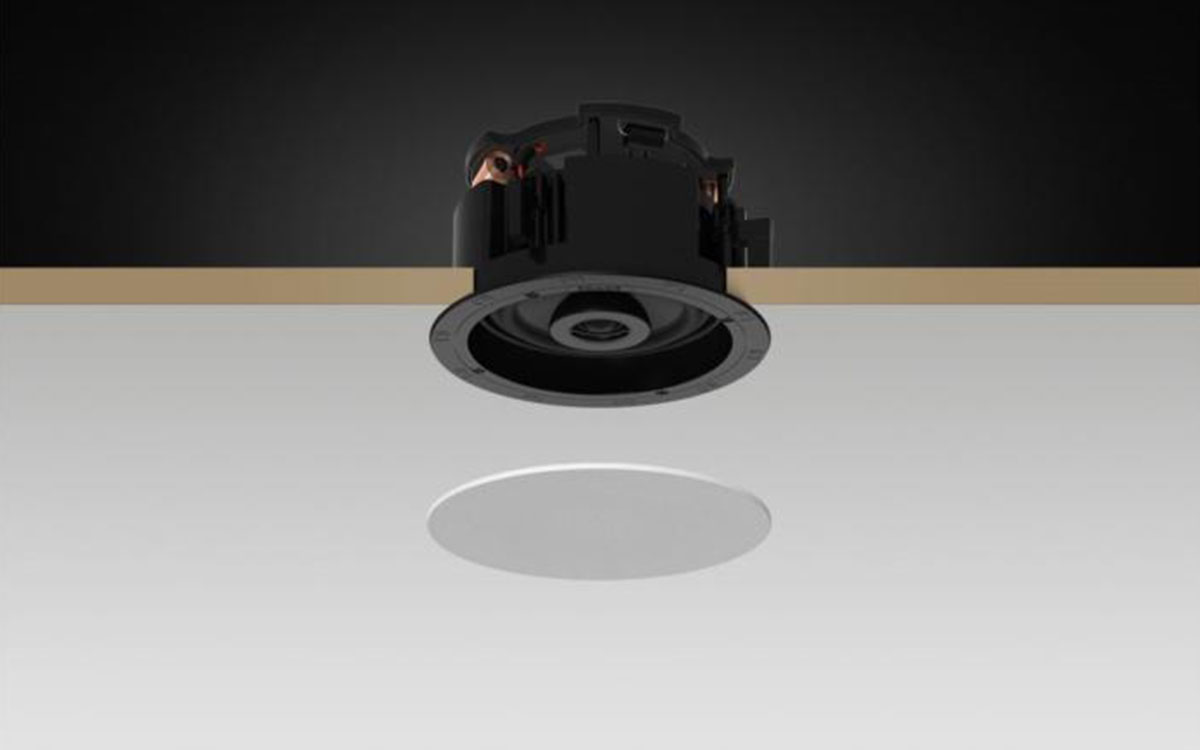 In-Wall/In-Ceiling Speakers:
Not all in-wall and in-ceiling speakers are created equal. Even though they may look the same on the outside its what goes into the design and materials that's most important. All to often most companies will use a poor, overrated speaker that is not made for an in-wall or in-ceiling environment. The result is a shallow muffled speaker that leaves the listener let down. Not to mention the speaker will fail quickly due to poor construction requiring replacement much sooner than normal. Let AMS show you the difference.
Brands offered: Definitive Technology, Dynaudio, Focal, PSB, Sonance
Powered Subwoofers
The most misunderstood and also the most important part of any system is the subwoofer. A great sounding subwoofer can compliment the most basic systems. Allow AMS to demonstrate how proper placement, tuning, and phase adjustments can be the difference of a mediocre system to a system that can wow any audience. Also ask about our custom concealed in-wall solutions.
Brands offered: Definitive Technology, JL Audio, REL Acoustics, Sonance, Sonos.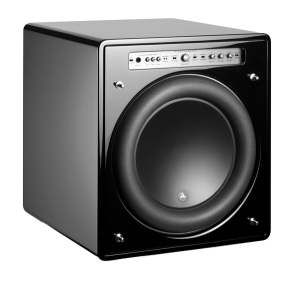 4K UHD Bluray Players
Although video discs are becoming less popular due to streaming services. The 4K UHD bluray player is still one of the best ways to experience better sound, and a better picture overall. It's a less compressed version of your favorite movie, concert video, etc. Remember most UHD bluray players will also play standard Bluray, DVD, and CD's.
Brands offered: Sony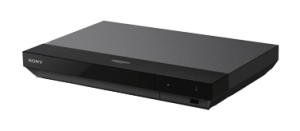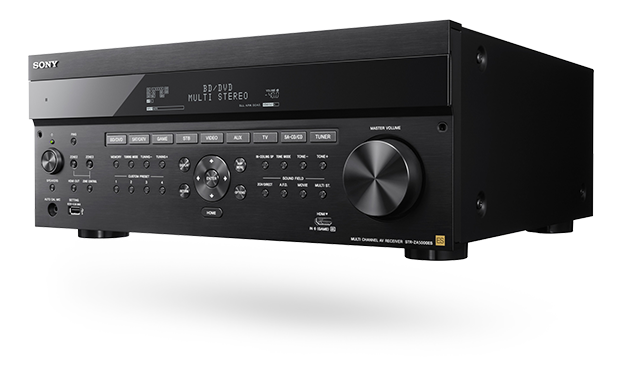 Surround Receivers
Today's surround receiver is more than just a way to power your speakers. It's the hub of any great system. The surround receiver is the video switcher, pre-amp, amplifier, tuner, music streaming portal, and much more. Allow AMS to help make that very important decision.
Brands offered: Denon, Marantz, Yamaha, Sony, NAD
Pre-Pro/Preamp/Processors
The heart and soul of any component audiophile system is the high-quality preamplifier. This allows versatility with the addition of most high-performance amplification. Without a great pre-amplifier an amplifier is wasted power.
Brands offered: NAD, Marantz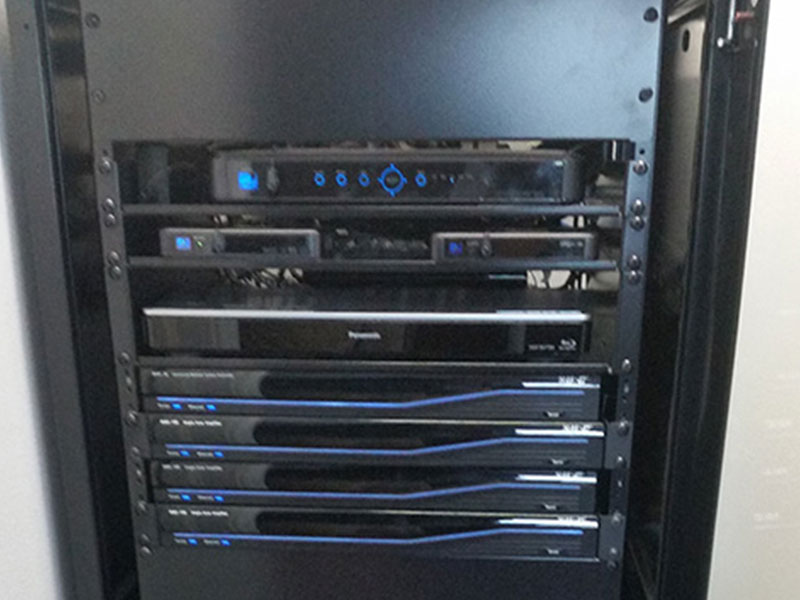 Equipment Racks:
Today's surround receiver is more than just a way to power your speakers. It's the hub of any great system. The surround receiver is the video switcher, pre-amp, amplifier, tuner, music streaming portal, and much more. Allow AMS to help make that very important decision.
Brands offered: Denon, Marantz, Yamaha, Sony, NAD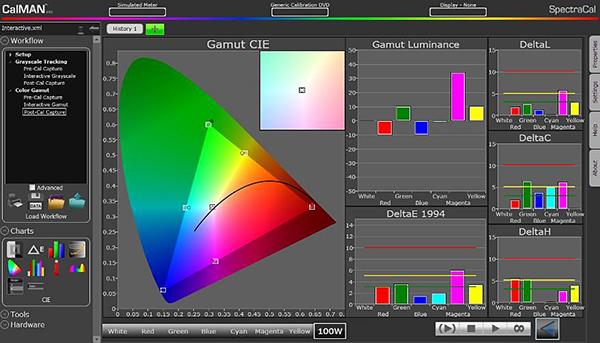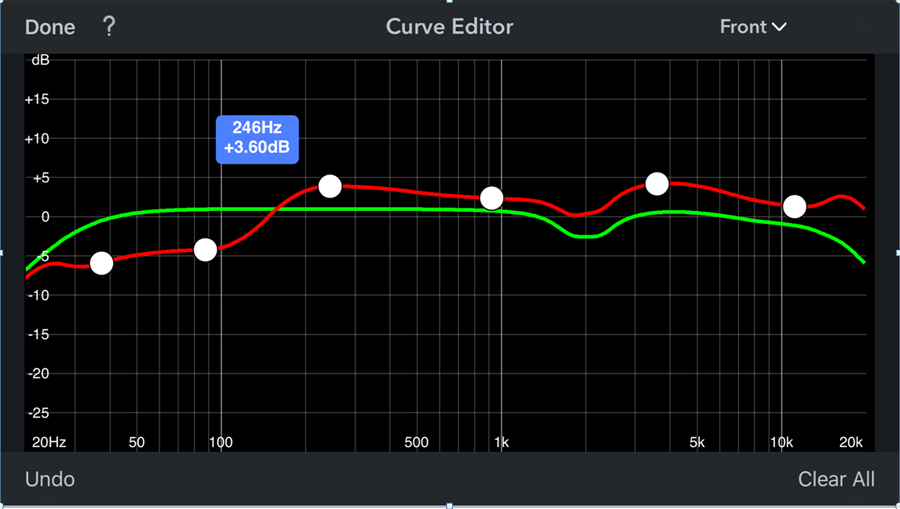 Professional Audio/Video Calibration:
The final ingredient to any great Audio/Video system is matching the sound and picture to the environment. Over saturated picture, color balance/accuracy, poor speaker phasing, placement as well as room reflections are just a few of the challenges we face. Allow AMS to correct and educate along the way.
Services offered: CALMAN professional calibration for Video and Audyssey for Audio calibration as well as a full manual calibration using a real time analyzer.