Motorcycle and Powersports Audio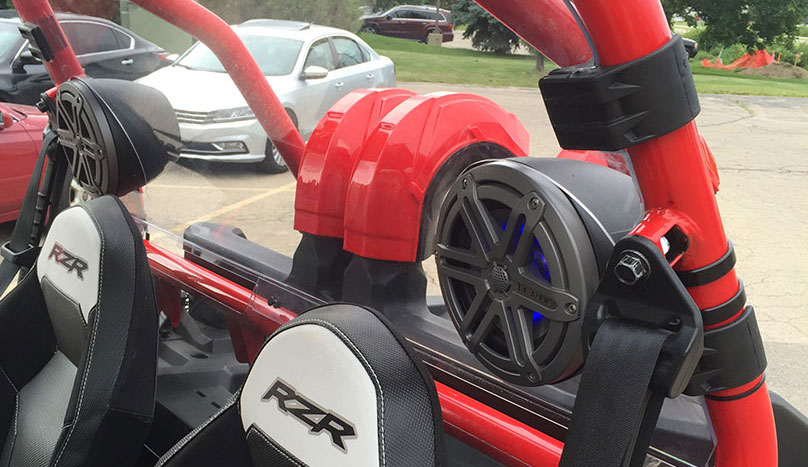 Source Units:
Just like our other categories, AMS is able to utilize the existing source unit in your Motorcycle or ATV/UTV. We can upgrade speakers, add amplification, or both to the factory installed "radio" if you're satisfied with its features. We also offer truly waterproof solutions from a simple hide-away Bluetooth receiver, a compact Media receiver, or a Harley Davidson specific receiver for 1998 through 2013 models. AMS can even flash the response curve in your late model Harley Davidson. Whatever you drive on your adventure, AMS can help you find a way to connect to the music you want.
Amplification:
Listening to music in a noisy place like on a Motorcycle or ATV/UTV requires high output. High output requires a powerful amplifier, yet the harsh environment and limited space available on vehicles like this does not lend well to a conventional automotive amplifier. AMS offers numerous models of multi-channel and mono-block amplifiers designed specifically for this application. Products engineered by JL Audio, Focal, and Kenwood that deliver loud, clear sound from ultra compact products designed to stand up to the extremes in moisture and temperature. With active crossovers and level settings built into these amplifiers, you can tune your system to be heard in the most challenging circumstance.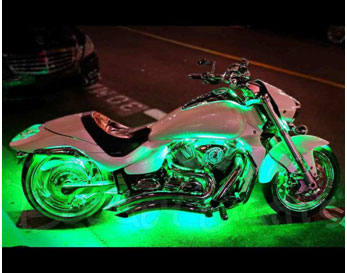 Accent Lighting:
Accent lighting can make for a very cool look reflecting off the chrome on your bike or casting a colored glow in your ATV/UTV. Some of our JL Audio speakers have integrated lighting, or you can install single color or RGB LED lighting. Connect with one of our staff to help you design your own custom look.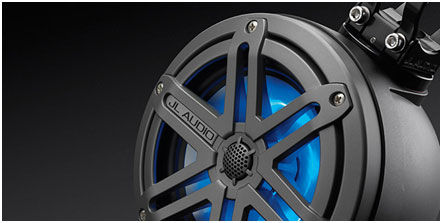 Speakers:
Speakers always make the most difference in what you actually hear, and AMS offers some great ones. For great sound on your motorcycle, we offer a huge range of speaker choices from JL Audio, Focal, and Hertz. Playing loud music with a pair of speakers point blank in your face really does require that they sound great. For the ATV/UTV, JL Audio manufactures 2 dozen or more vehicle specific speaker systems and subwoofers for a variety of vehicles including the Polaris Slingshot. For universal applications, JL Audio Vex Pod speaker systems are totally water proof and feature an incredible mounting system that is Rock Solid at any angle when attached to the roll cage. AMS can install truly great sound almost anywhere.