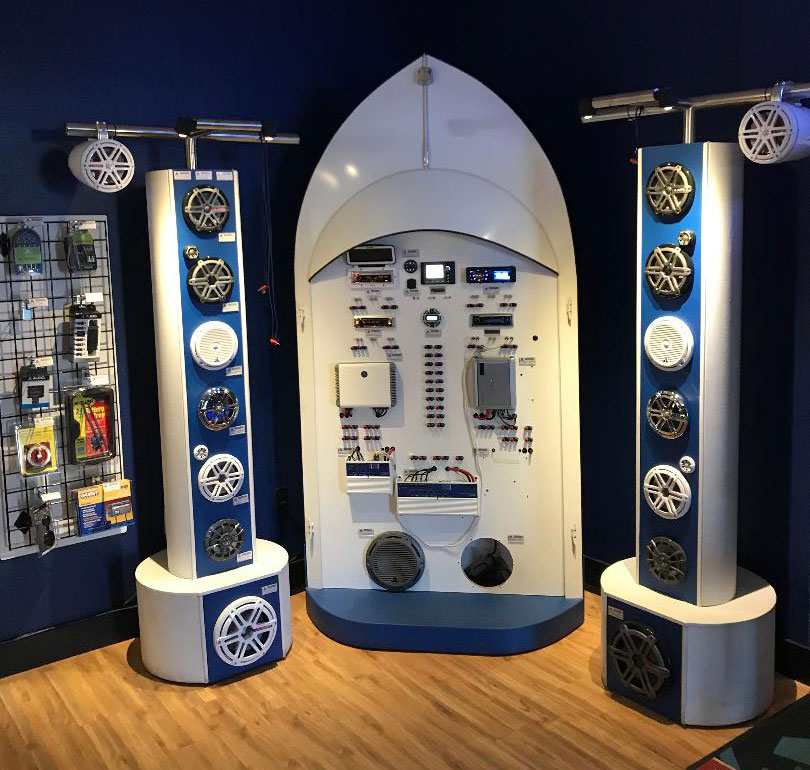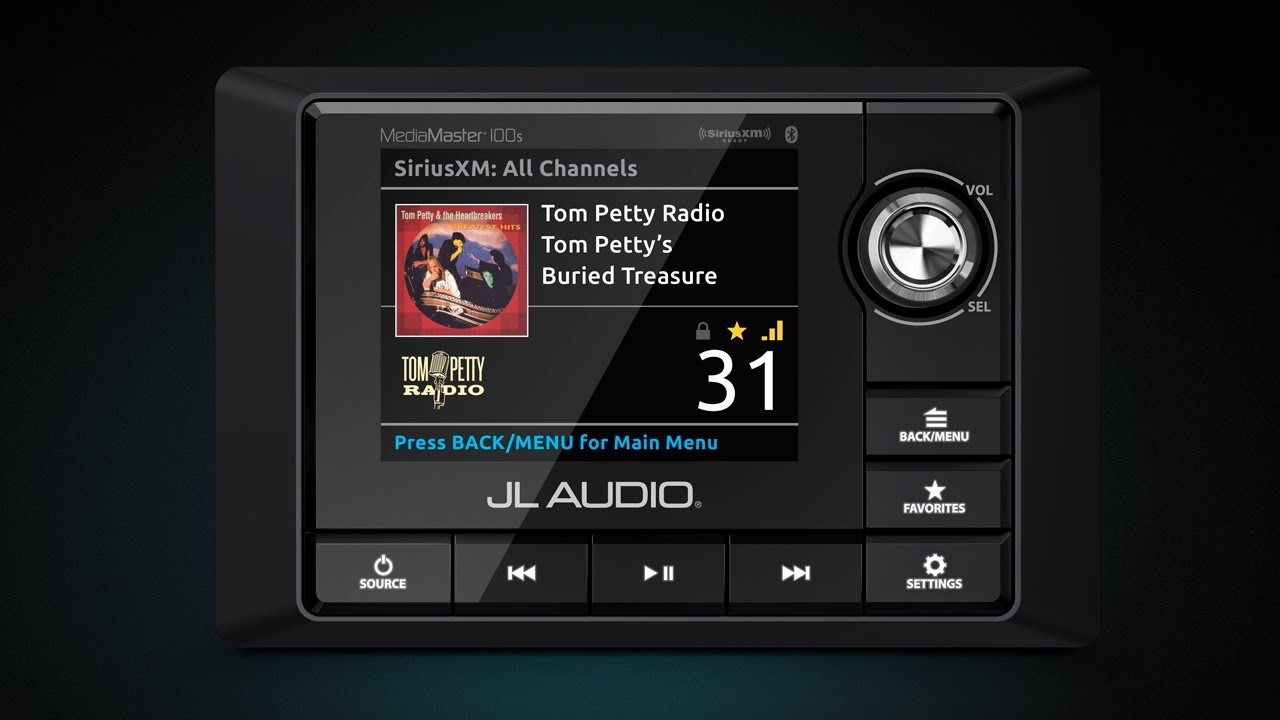 Main Source Units
Marine Audio Source units can be as simple as a hideaway Bluetooth receiver to a multi-zone commander. Some are marine rated and some are actually waterproof so depending on location in your craft, you'll want to know the rating of your product. Marine rated is applied to many of the source units modeled after an equivalent receiver used in the car, but meets standards to resist moisture related defects such as coated boards and stainless parts. Bluetooth audio streaming is the feature our customers want most. Make sure your receiver has a quality codec for Bluetooth so you don't end up with mediocre sound from your Android device. Make sure your new source unit has plenty of outputs for connection of external amplification and remote controls. If your boat comes equipped with a source unit you like, keep it. We can upgrade everything else as much or as little as you like.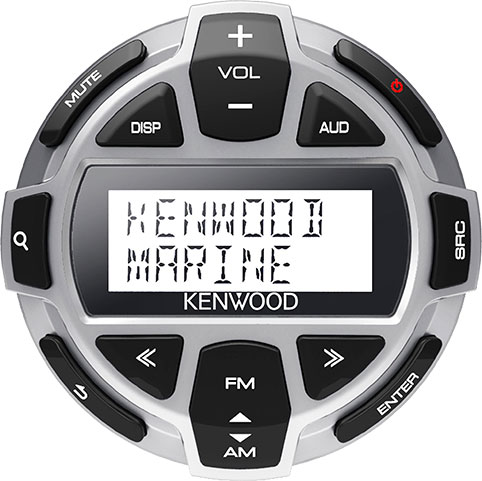 Marine Remote Controls
Radio installed on the passenger side of the boat? Find yourself splashing around outside the boat in shallow water? Install a wired remote at the drivers position, or in the front or back of the boat. With or without digital readout, a wired remote works in bright sunlight and provides access to control of your source unit from wherever you locate it. These waterproof remote controls also make it possible to install a Marine Rated but not waterproof source unit in a dry location of the boat. JL Audio even has a radio frequency wireless remote available for their source units.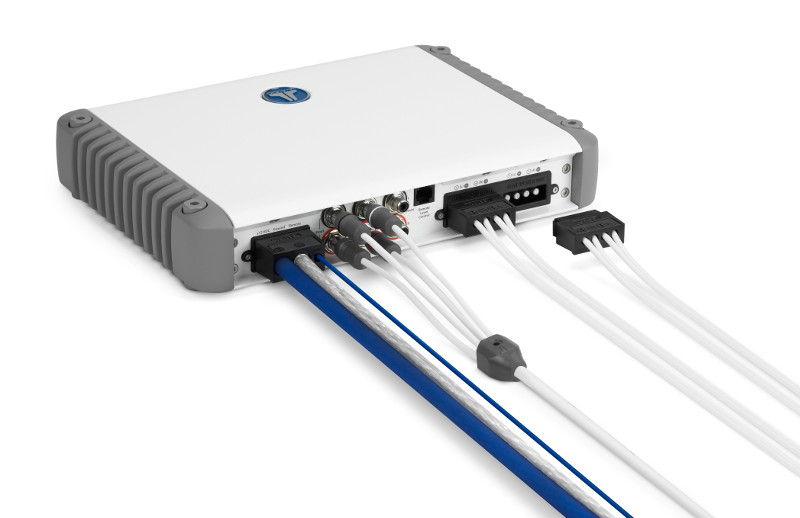 Marine Amplification
Amplification is a huge difference maker in the marine environment too. Playing music out in the open with no boundaries requires more output and more speakers to produce an output level that can be heard over the noise of the boat and the wind in your ears. The tiny amplifier in the source unit itself typically doesn't have enough power and can sound very messy when turned up loudly, especially in the open structure of most boats. If you like to play your music loud and enjoy the kick of a great subwoofer system, again, an great amplifier is a must. JL Audio and AMS offer more than a dozen Marine amplifiers with 1 to 8 channels of power to meet any system design.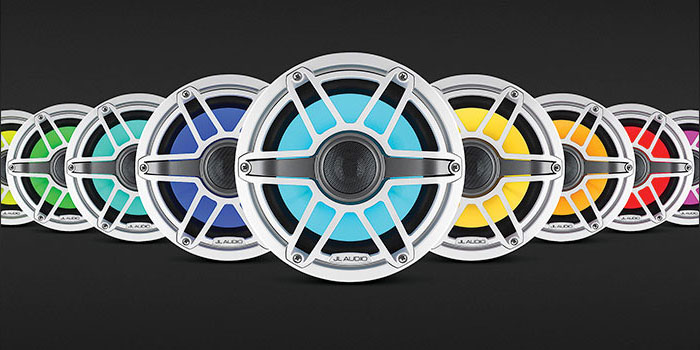 Marine Speakers
 As in any audio system, speakers make the most difference in what you actually hear. Differently than the quest to produce the "perfect" two channel listening experience, the boat is a place you want quality sound and plenty of it. The more speakers you have, the more likely your boating companions are close enough that everyone can listen enjoyably. If you do want to turn it up, more speakers will make a lot more sound. Adding a subwoofer will provide enough bass that the system doesn't sound shrill when playing it loud enough to overcome the noise level in the boat, and makes for a rich complete sound at low volume level while putting through the channel or bobbing around in open water. Wakeboard tower speakers are meant to be played loudly. Make sure you get a  speaker that projects sound well but doesn't hurt your ears. AMS uses JL  Audio Marine speakers featuring silk dome tweeters to fill your every marine audio need. Check out the all new JL Audio M6 series with integrated RGB lighting.
.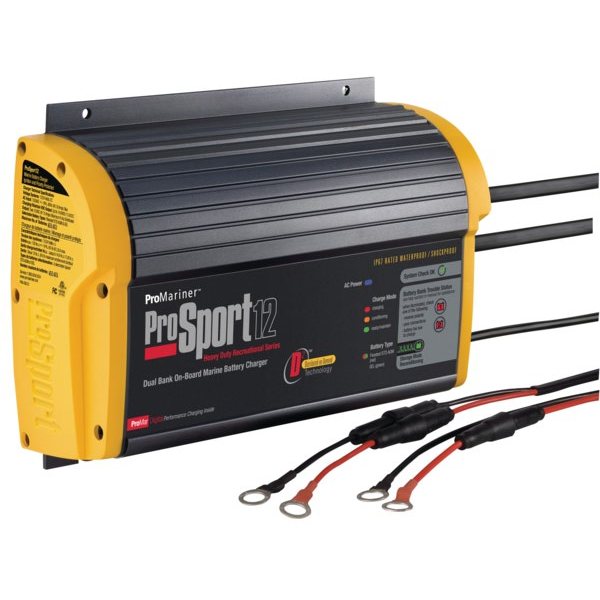 Auxiliary Power and Charging
Our boating season is pretty short and you want to have as much fun as you can. Spending a full day on the water playing tunes and partying requires plenty of reserve power, and if you want to go back out tomorrow and do it again, you need to be ready. AMS sells and installs additional batteries with hold downs or boxes, marine grade battery selectors, even on-board chargers, so all you need to do is plug the boat in when you're done for the day. Your new auto-charging system will recharge the batteries without over charging. For even the average boater, adding a second battery with a switch means you won't be marooned on the lake at the end of the day.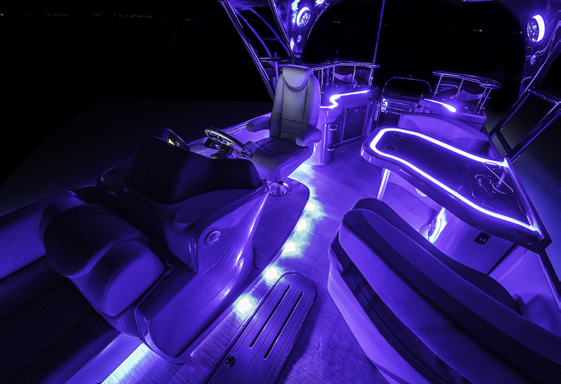 Accent Lighting
In addition to our lighted JL Audio speaker products, AMS can install many different options for interior accent lighting. Low current LED accent lighting adds to the fun when the sun goes down. Single color indirect lighting or RGB multi colored lighting illuminates the interior of your craft to enhance whatever mood you're looking for. A glowing colored light inside the boat makes it much easier to move around after dusk and softly illuminates the people on board. Go ahead and give yourself a reason to stay out a little longer on the right day.