From Philo Farnsworth inventing the first television in 1927, to the modern-day television, technology has come a long way. AMS offers competitive pricing and most importantly we simplify the technical terminology and show you the differences between all the latest and the greatest.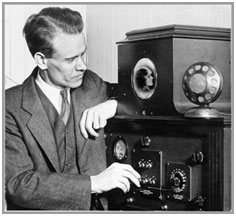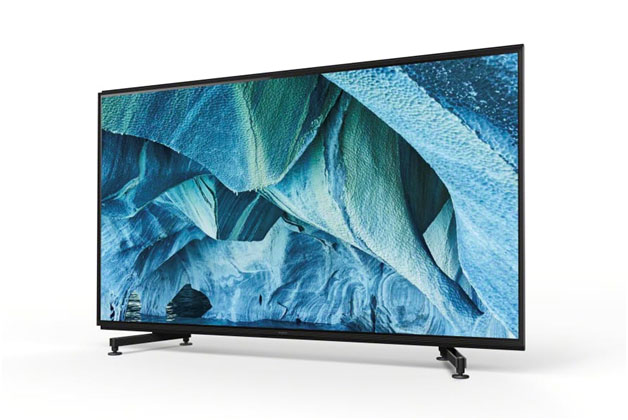 LED/LCD Television:
Contrary to belief all LED television are still LCD televisions. The major difference is the back-lighting used to light up the screen, the first- generation LCD televisions used thin compact fluorescent lamps to light the screen until the first LED Televisions were released in early 2010.  The Major differences in today's LED televisions are offering over 4 times the resolution, more color information, greater dynamic range, and better control of motion artifacts. With expert advice from AMS we can give you all the information you need to make that important decision.
Brands offered: Samsung, Sony, LG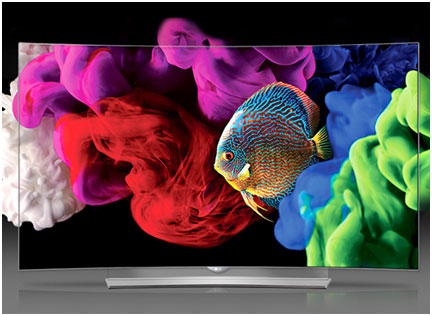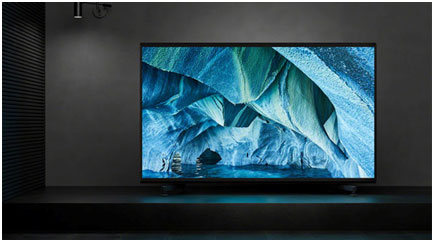 OLED Television:
A technology originally purchased from Kodak for a mere 100 million and perfected by LG, the OLED television is ultra-thin, energy efficient, flexible, and most important contrast and color rivaling the best of the best
Brands offered: LG, SONY.
Front Projection:
If your looking for the ultimate immersion and cinematic experience a projection system can offer resolution and detail greater than most flat panel televisions. Other than the larger than life screen most modern projectors offer an advantage of the same aspect ratio viewed only in theaters. Ask AMS about the all the options and just how you can experience the difference.
Brands offered: EPSON, SONY, VIVITEK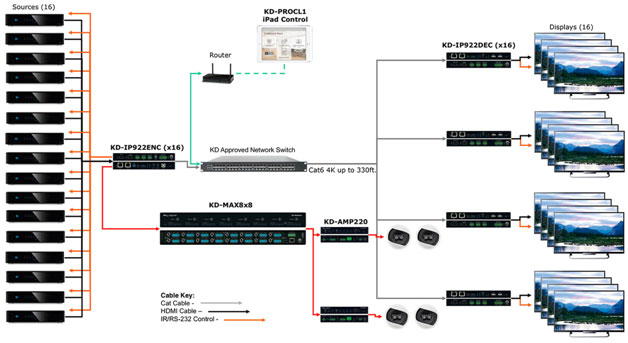 Video distribution/Extenders/Switchers:
If you have that cable box, video game system, streaming box, computer, in one area and your television in another. Or you simply want to share that important video with all the televisions in your home or business we have the solution. Otherwise, let us explain the latest video distribution technology of AV over IP offering the greatest flexibility.
Brands offered: Key Digital, TechLogix, AVPro, Snap AV,Atlona,etc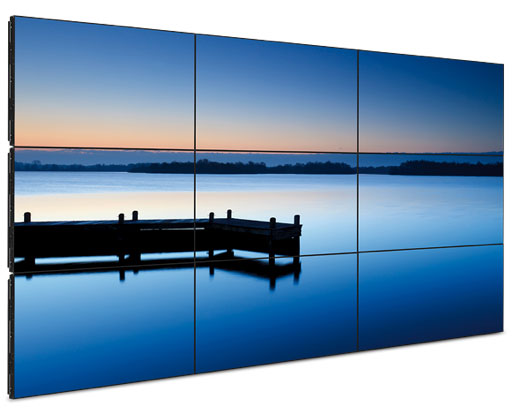 Video Wall:
From the simple 4 panel video wall to the latest borderless monster sized screens AMS offers the latest technology to make your business have the edge over the competition.  Contact our professional design team to for a solution that fits your business environment.
Brands offered: AVPro, LG commercial, Planar Systems, Key Digital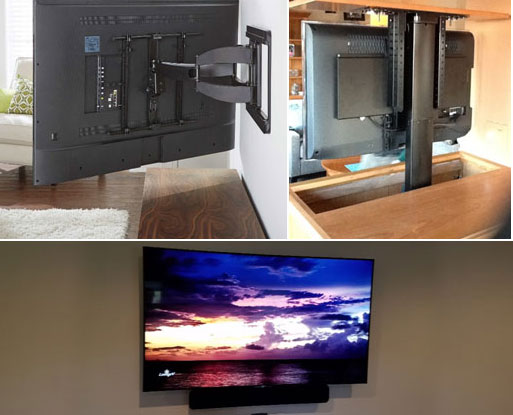 Wall Mounts/Lifts Specialty Mounts:
If your looking for a wall mounting solution, we have you covered. From the simple fixed or tilt mount to the full motion mount we have a wide variety of options to choose from. Otherwise, if you want to hide your television inside a cabinet with a motorized lift system we have that option as well.
Brands offered: Sanus, Chief, Nexus 21, Snap AV.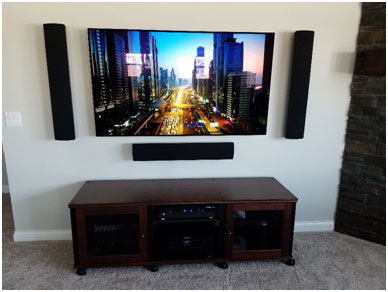 Furniture A/V Stands and Rack systems:
Its all about the look. The right piece of furniture not only needs to look good it has to be functional as well. All too often most furniture manufactures are not experts when it comes to the needs of AV equipment. Common issues are not enough depth or height, too shallow, no airflow, no cable management, and the list of issues continues to be a problem. Keep in mind if your electronic equipment if always too hot from poor ventilation or airflow this reduces the life expectancy by an average of 30%.  Worse yet your system will stop operating completely at the climax of your favorite movie. Allow AMS to help with the selection of the proper cabinet or rack system.
Brands supported: Sanus, Salamander Designs, Strong, Middle Atlantic, etc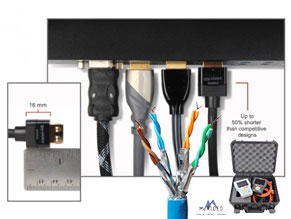 Cables/Accessories:
The correct cables make all the difference. Installing the correct cabling, size, type, and length can make or break a system. We hear it all too often buy the cheap HDMI cable on-line they say. This may hold true for shorter cable lengths but when the project calls for cabling over 10-15ft in length this becomes a nightmare. Problems include picture dropouts, flickering picture, or no picture at all.  At AMS we have professional test equipment to validate all HDMI cabling to eliminate problems before they happen. Along with video cabling we offer speaker wire, coax, Cat5e, Cat6, up to Cat8, Fiber optic, interconnects, and many more.
Brands offered: ICE Cable systems, Binary, Key Digital, Kimber Kable, Shunyata Research, Clearline Fiber, etc